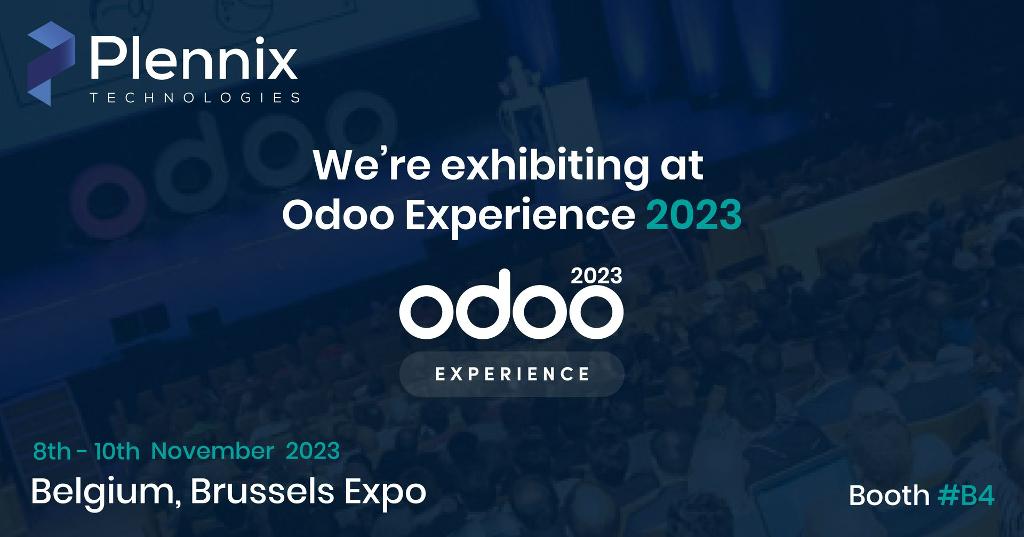 We are thrilled to announce that we will be participating as a premium sponsor in the upcoming Odoo Experience 2023 event.
Odoo Experience 2023 is not just an event; it's a comprehensive journey into the world of Odoo. With a staggering turnout of over 15,000 attendees and an impressive lineup of 350 thought-provoking talks, this event is set to be the most significant gathering of Odoo enthusiasts and experts to date.

The highlight of this year's event is the much-anticipated release of Odoo 17. Be among the first to explore the exciting new features and enhancements that will revolutionize the way you manage your business processes.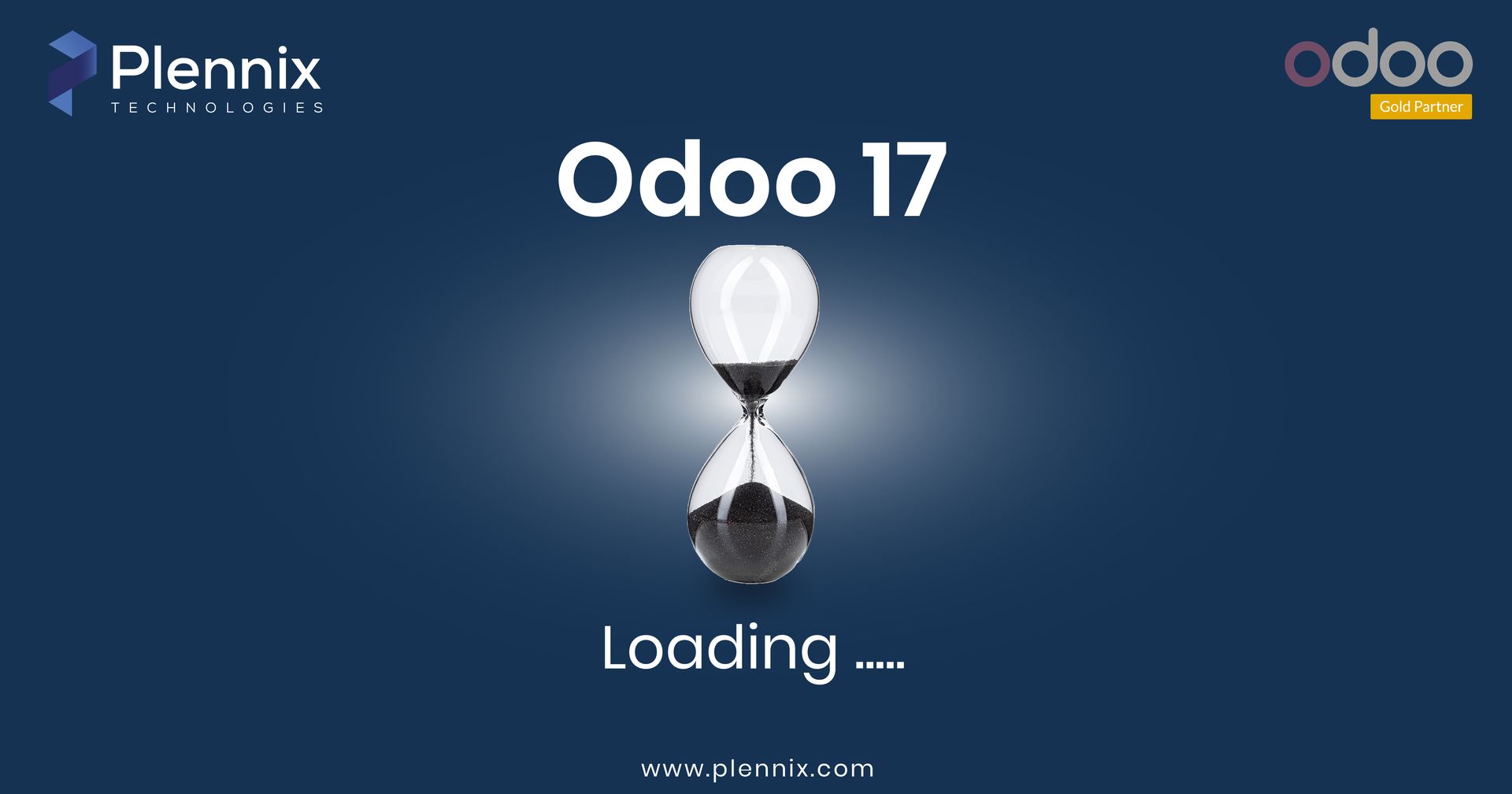 Our Talks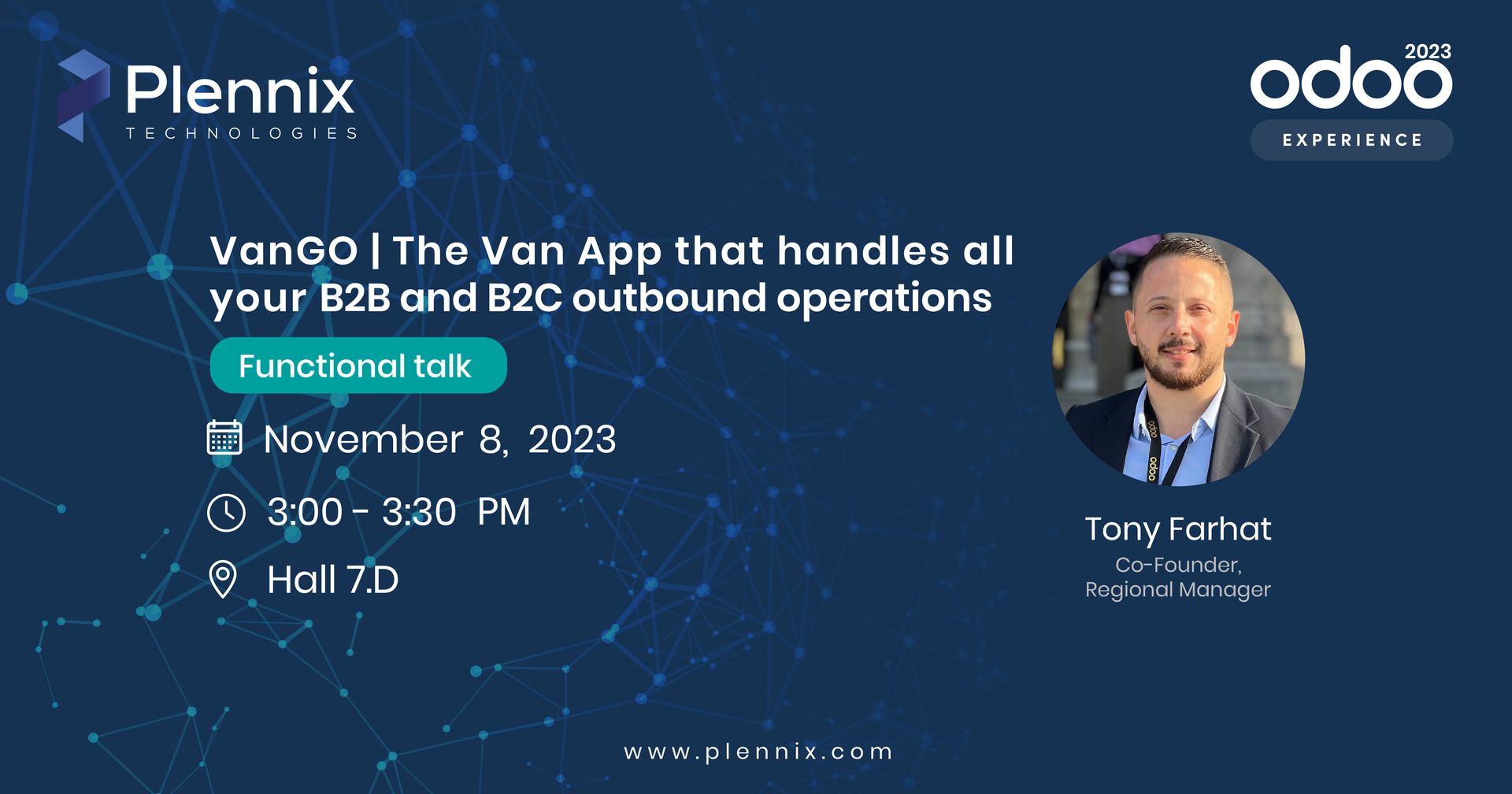 Among global thought leaders discussing Odoo's best practices, development, functionality, and business growth, Tony Farhat, our Co-Founder & Regional Manager, will introduce VanGO - an innovative VAN Application developed by our experts at Plennix Technologies, revolutionizing B2B and B2C retail and distribution operations within Odoo.
Register now: https://www.odoo.com/event/odoo-experience-2023-3735/track/vango-plennix-s-van-app-that-handles-all-your-b2b-and-b2c-outbound-operations-5178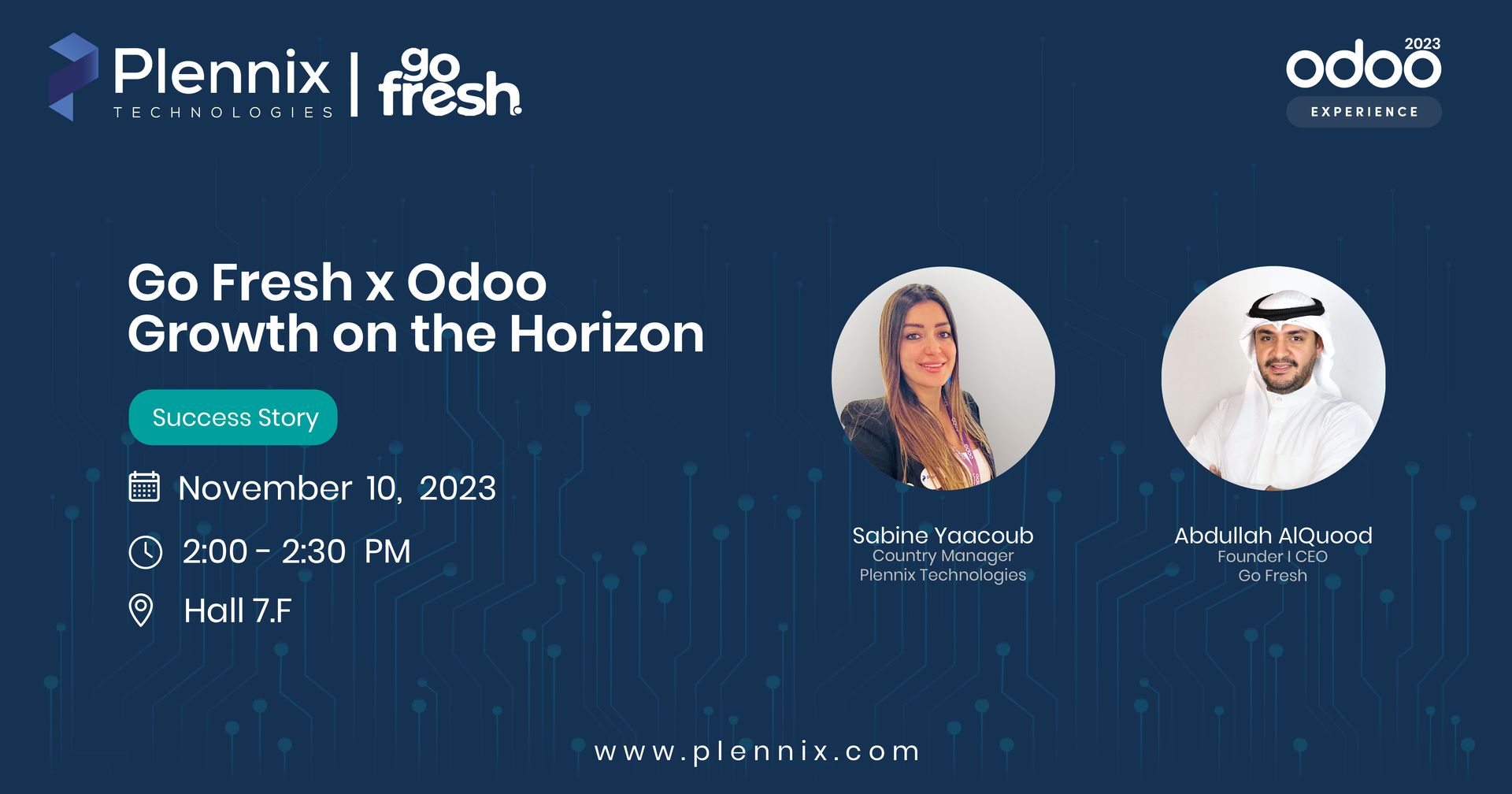 Join us at Odoo Experience as we uncover the incredible success story of our client, Go Fresh in Kuwait.

Abdullah AlQuood, Founder & CEO of GoFresh, will unveil their transformative journey using Odoo's integrated suite, showcasing how it fueled efficiency, streamlined processes, and gave them a competitive edge in their market.

Sabine Yaacoub, Country Manager at Plennix Technologies, will also share how our partnership played a pivotal role in helping Go Fresh achieve their goals.
Register now: https://www.odoo.com/event/odoo-experience-2023-3735/track/go-fresh-x-odoo-growth-on-the-horizon-5522
Don't miss this opportunity to get a sneak peek into the future of Odoo!