Exciting news spreads through the business world as Plennix Technologies and The Corporate Group proudly announce the signing of a Memorandum of Understanding (MoU). This strategic partnership, signed on July 12, represents a significant milestone in the journey towards digital transformation for SMEs and large companies. With Plennix Technologies' expertise in digital transformation and The Corporate Group's exceptional business setup services, this agreement aims to empower organizations to thrive in the era of technological advancement.
About The Corporate Group
The Corporate Group stands as a trusted and reliable business service provider in the GCC region. Renowned for their expert advice and consultancy services, they have successfully supported numerous SMEs and large companies across diverse industries. Their mission is to facilitate growth, development, trade, distribution, and diversification for their clients through innovative solutions tailored to their unique needs.
The MoU signing took place in the office of The Corporate Group in Dubai, where both Plennix Technologies's team and The Corporate Group were present, symbolizing the commitment of both entities to collaborate closely and foster mutual growth.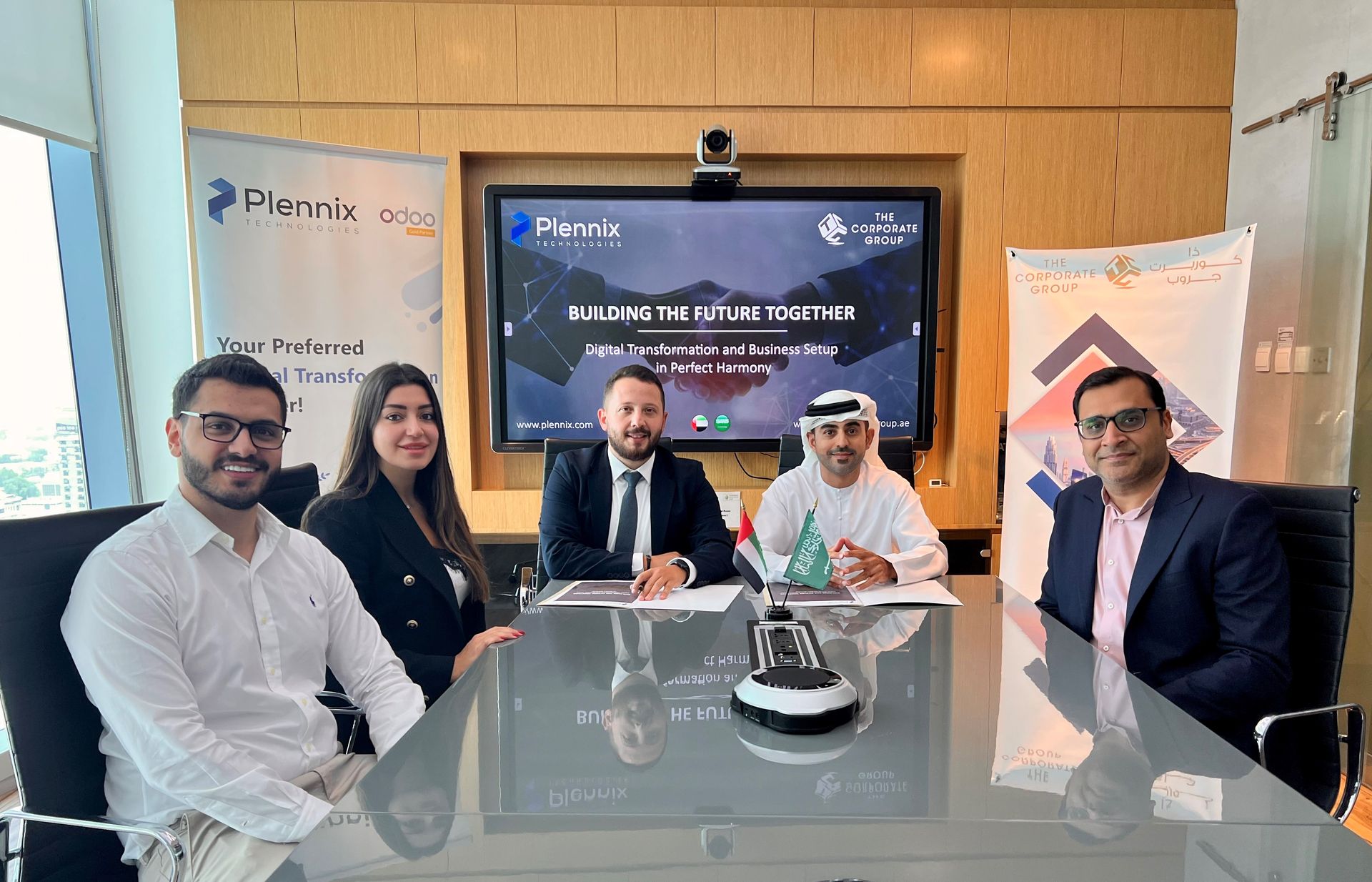 The momentous occasion was graced by the presence of distinguished individuals, including Ayman Al Awadhi, the Co-Founder and Group Managing Director of The Corporate Group, and Tony Farhat, the VP Business Solutions of Plennix Technologies.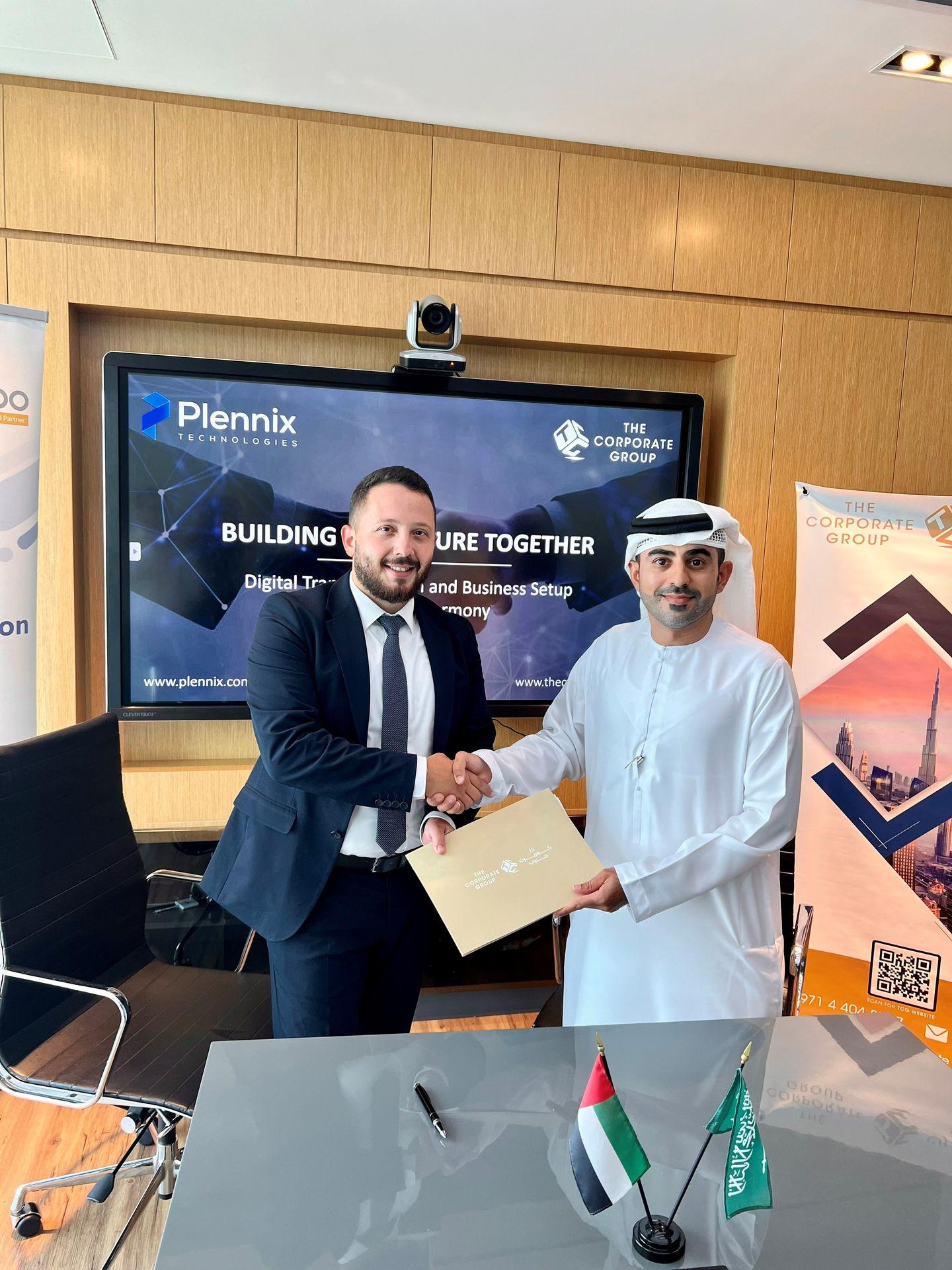 Their signatures on the MoU served as a testament to their belief in the immense potential of this partnership and their unwavering commitment to driving digital growth for businesses in the GCC region. Their shared vision and determination to bring about meaningful change in the business landscape further solidify the significance of this collaboration.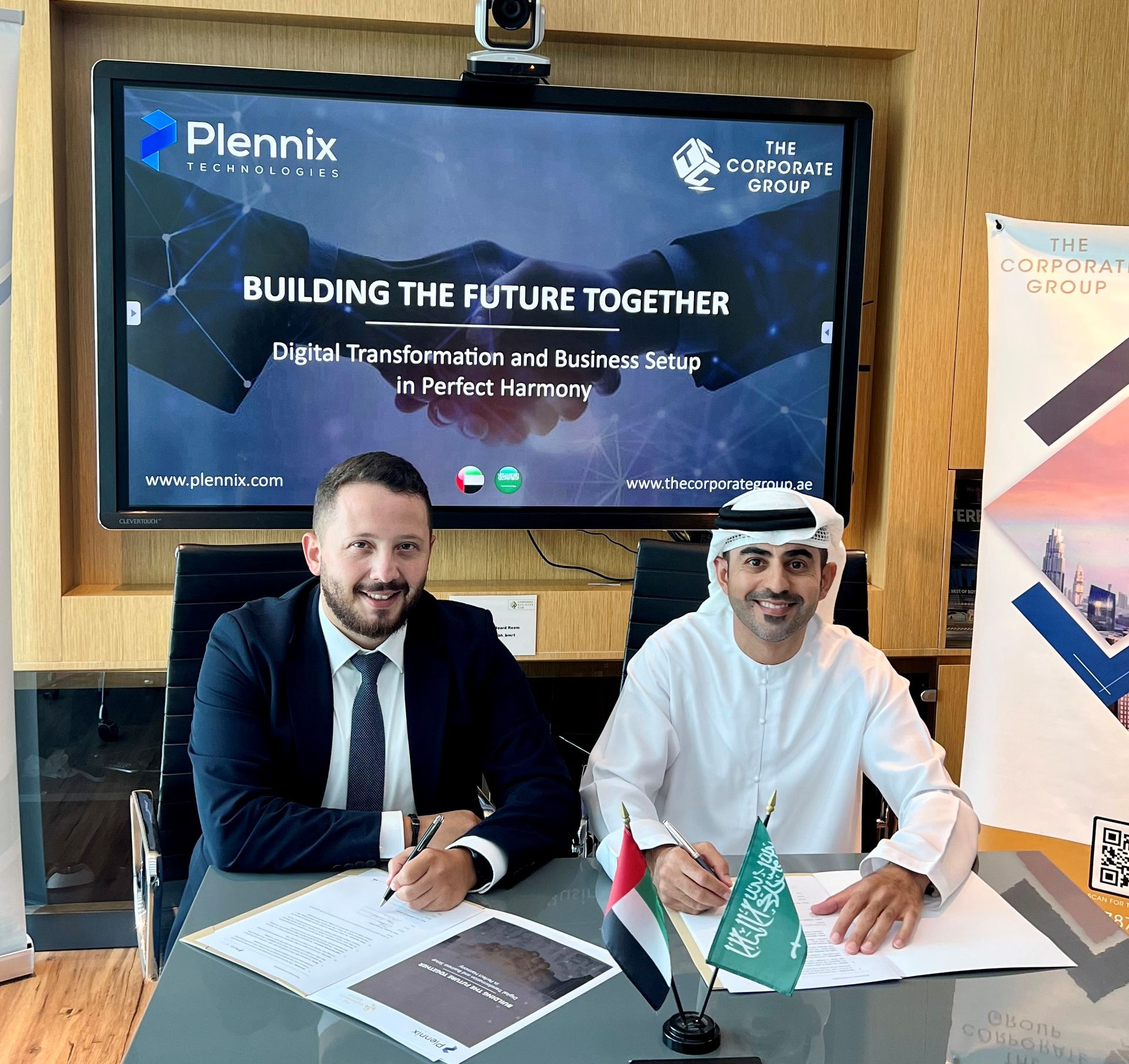 Recognizing that each business is unique, the partnership between Plennix Technologies and The Corporate Group places great emphasis on customized solutions. By closely understanding the specific needs and aspirations of their clients, they offer personalized strategies that align with their digital transformation objectives and overall business goals. This tailored approach ensures that organizations receive comprehensive support throughout their transformational journey.
Through this MoU, both companies jointly commit to empowering businesses in embracing digitalization and driving sustainable growth. By leveraging state-of-the-art technologies, innovative strategies, and seamless business setup solutions, they aim to position organizations at the forefront of the digital era, equipping them with the tools necessary to thrive in an increasingly competitive landscape.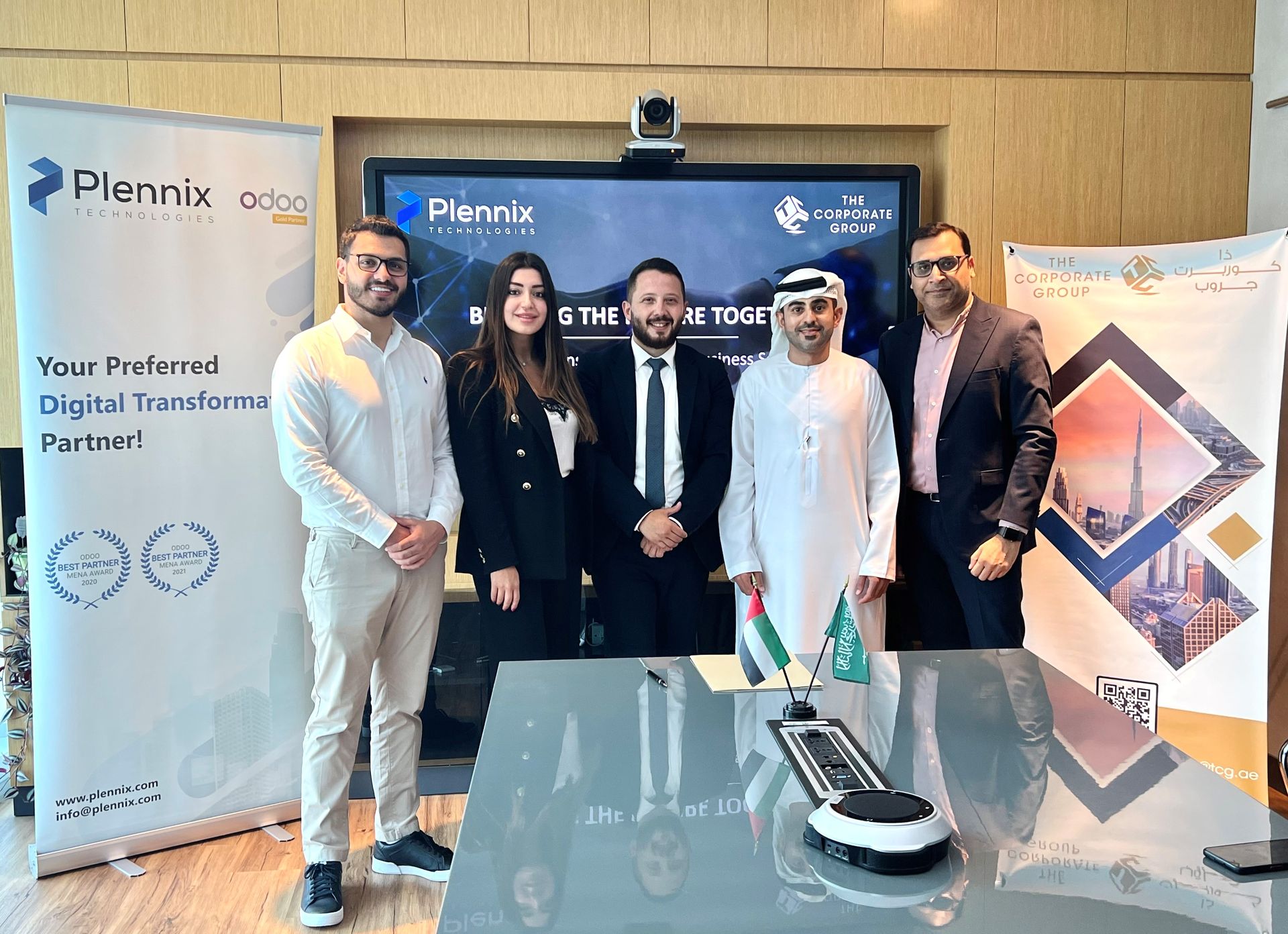 Together, we strive to unlock the full potential of organizations, paving the way for enhanced efficiency, innovation, and success in the digital age.