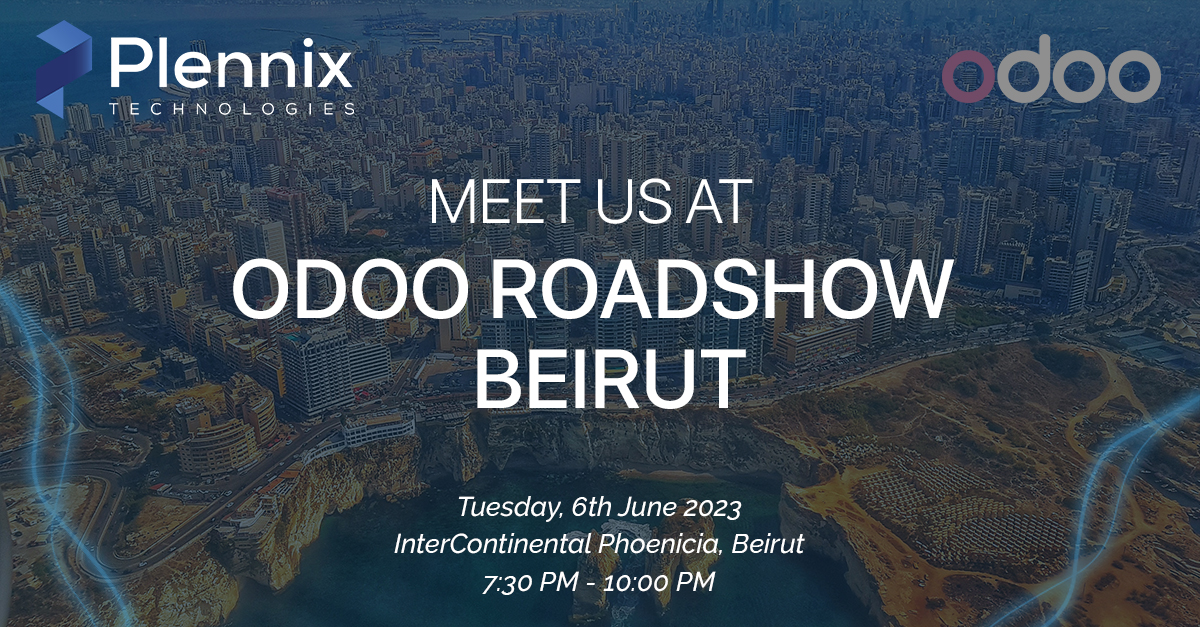 The Odoo Roadshow Beirut is an exciting event that brings together industry leaders and experts to showcase the latest solutions and best practices for digital transformation.
As a premium sponsor of the event, Plennix Technologies is proud to be part of this initiative and to share our expertise with attendees.

At the Odoo Roadshow Beirut, you'll discover how Odoo's suite of business management tools can help you streamline your workflows, increase productivity, and maximize profits. With the latest innovations and solutions on display, you'll have the opportunity to learn from experienced Odoo experts and gain valuable insights into best practices.

With Plennix Technologies' experienced Odoo team on board, you'll be able to unlock the power of digital transformation and take your business to the next level. Our team of experts will be on hand to guide you through the process, offering practical advice and solutions tailored to your specific needs.

In conclusion, if you're looking to stay ahead of the competition and unlock the power of digital transformation, then the Odoo Roadshow Beirut is the event for you. Register now to join Plennix Technologies on an exciting journey towards business excellence!

Date and Time: Tuesday, 6th June 2023 | 7:30 PM - 10:00 PM
Location: InterContinental Phoenicia | Beirut