Need some help building your eCommerce empire? Odoo has you covered!
With Odoo you can Create your website easily, Thanks to the drag and drop functionalities. All the building blocks are fully customizable. You can even optimize your web pages with the SEO tool to reach your target audience.
Create full featured product pages with call to action buttons and custom up-selling or cross-selling options to showcase other products to your customers.
Send automated follow ups on abandoned carts boosting your conversion rates and increasing sales.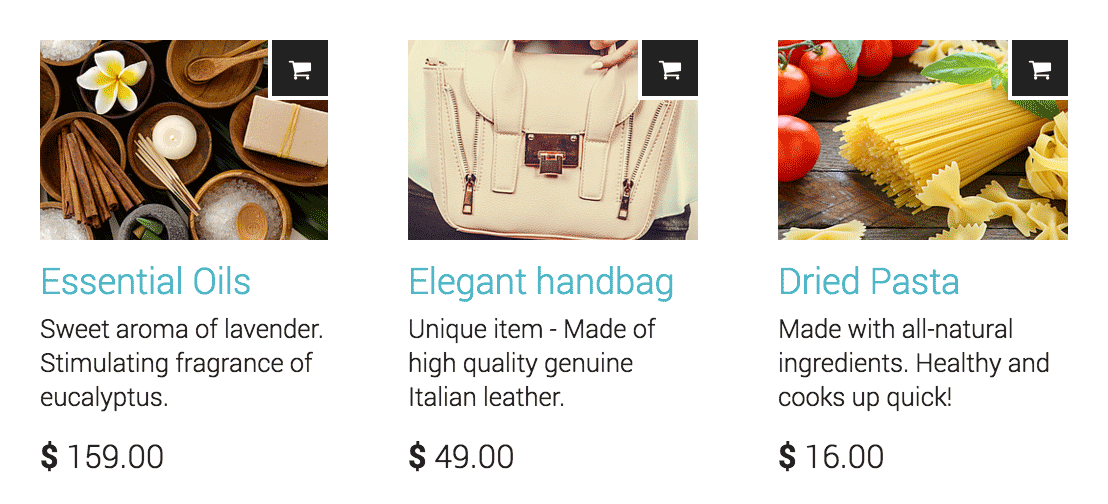 Offer multiple payment methods to your customers without any additional integration or set up.

Your online market-place is ready in minutes and it offers a seamless user interface!
As your business grows, so will you need to synchronize your eCommerce platform with other software, to maintain efficiency and manage all your operations. This can be extremely expensive and complex to set up. With Odoo, each purchase is automatically synchronized with the other Odoo apps such as sales, inventory and accounting. You can manage your entire business from a single platform.
For example, once an order is placed on your eCommerce, the sale information is automatically logged in the other Odoo apps. In the sales app, the purchase is recorded in your sales report.
Thanks to the inventory app, you can track your products and avoid running out of stock. While at the same time, showing your real-time updates on your stock availability.

Integration with your stock operations helps you to save time with automated alerts that let your fulfillment team know to prepare the shipment as soon as an order comes in.
Save time by using one of the delivery connectors.
Print shipping labels, calculate postage and get your orders out faster with the automated notifications sent to the delivery services.
With odoo accounting, the purchase is automatically registered and your accounts are updated after each sale. Insuring accuracy and reducing manual data entry.
You can also convert your new clients into returning customers by using the integrated email marketing app. Send automatic campaigns to your leads & customers, thanks to this integration there's no need to import any contacts as they are already in your system.
Odoo eCommerce is more than just a modern eCommerce solution, Odoo is fully integrated online store that simplifies your business management processes to save your time and money. 
Odoo eCommerce, All-in-one management software.
GET IN TOUCH WITH PLENNIX TECHNOLOGIES FOR MORE INFORMATION ON AVAILABLE SOLUTIONS!

CONTACT US